By Johnny Six Point
We're now at the end of the 2018 All Star Break and life could not be better on the Northside of Chicago. Kyle Schwarber fought one hell of a battle against future Cub, Bryce Harper and Javy Baez put on a show himself in the Home Run Derby.
Willy going yard in his first All-Star at bat was just a perfect way to cap off the All-Star break. We're sitting pretty at the top of the National League and currently have more wins at the break than we did in the 2016 WS championship year. We put together a recap of some of the best topics from the first half of the season:
J-Hey is BACK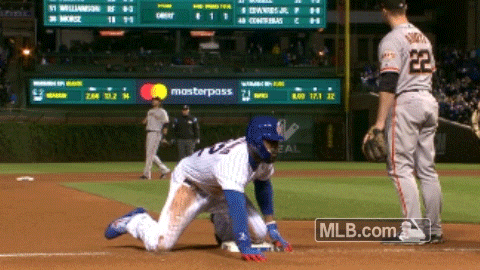 With less than a year before Bryce Harper's contract is up, Jason Heyward is having a career year. Continuing to make badass plays in the outfield, Heyward is finally producing at the plate as well. Especially in big situations. Whether it's Chili Davis' magic or not; Heyward is ripping the cover off the ball.
Injuries? No Problem
Despite Kris Bryant, Brandon Morrow, CJ Edwards, Jason Heyward, Ben Zobrist, Anthony Rizzo, Eddie Butler and Yu Darvish spending time on the disabled list, the Cubs are still playing like a fully loaded team.
Thanks mostly to Albert Almora, Addison Russell, David Bote, Mike Montgomery and more stepping up big time.
Javy Fucking Baez The most exciting man in the MLB, El Mago, has had an MVP-like first half of the season. Leading the team in hits, homers and RBIs, he's been the biggest part of this great first half. Another great half for Javy and we just might have the 2nd MVP award in Chicago in three years.
Jon 'Big Balls' Lester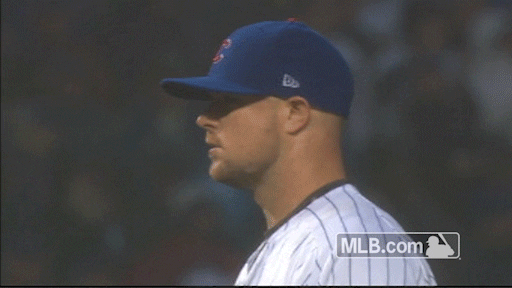 Lester has had a huge first half as well with a NL-leading 12 wins. We know he'll be solid in the playoffs again, but lets hope he has a similar or even better second half to get us there no problem.