By Joey Hoosier —
As we head to the All-Star break, let's take a look at how some key pieces of the rebuild are shaping up. For context, an average position player who plays nearly every game would be worth about 1.2 WAR by this point in the season. An average starting pitcher who pitches nearly once every five games would be worth about 1.0 WAR by this point in the season.
Key Major Leaguers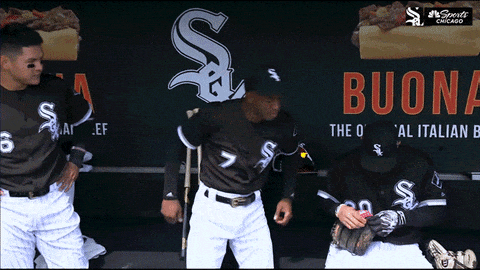 Anderson has made a great recovery from last year. He was worth a grand total of 0.1 WAR (Fangraphs) last year, and he is already up to 1.8 this year. Baseball Reference is even more optimistic, saying he has been worth 2.1 WAR. How has he done it? The most obvious source of improvement is his defense. Last year, he was abysmal there, with Fangraphs ranking his defensive value dead last out of 22 qualified shortstops. This year, Fangraphs views him as a middle-of-the-pack defender, ranking his defensive value 14th out of 26 qualified shortstops. As for his offense, that is much improved, too. The league average for wRC+ is 100, and he is at 96 after being just 78 last year. Shortstops generally have below average offense, so this is a good sign. He is also 21/26 (81%) in stolen bases. His 21 stolen bases are already a career high for him. According to both major sites, he is the most valuable White Sox player this year. No matter what part of his game you observe, it is easy to be happy with the way he has bounced back from his disappointing 2017 season.
Grade: A-
Quite a few angry fans have called him a bust, often citing his high strikeout rate. Last month, Tom Verducci wrote a ridiculous article saying he has been a failure due to his OBP. There is a lot wrong with this stance. Look at his overall game. His wRC+ is 103, above league average. He also plays second base, where offensive production standards are low. Baseball Reference views him as a 1.7 WAR player, while Fangraphs says 1.2. Those WAR numbers are not updated through the game on Sunday, when he went 3-for-4 with a walk and fell just a triple shy of the cycle. Either way, these are far from bust numbers, especially for someone who recently turned 23. He is also trending upward. He has an active 12-game on-base streak. In that span, he has a 1.097 OPS.
Grade: B+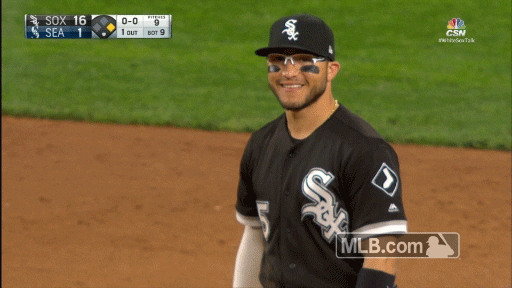 Fangraphs vs. Baseball Reference really matters in this case. Fangraphs likes his defense, and Baseball Reference loves it. As a result, Fangraphs gives him credit for 1.1 WAR, while Baseball Reference gives him 1.9. I would split the difference. He has been consistent in the field and has shown that he belongs at third base, but he has not been quite as great as Baseball Reference suggests. He has been just below average offensively with a 94 wRC+. He is not setting the league on fire or anything, but he is a reliable all-around player.
Grade: B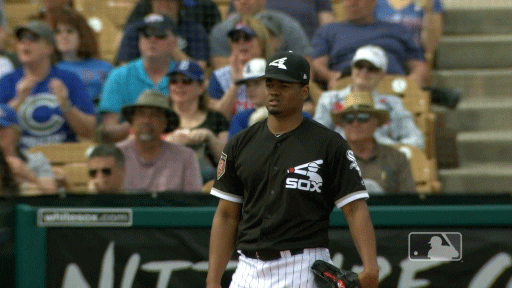 If you like advanced pitching metrics like I do, his first half was questionable. If you don't like them, then it was a good first half for him. Baseball Reference, which uses a runs allowed approach to calculate value, views him as a 1.7 WAR player. Fangraphs, which uses FIP, views him as a 1.2 WAR player. His ERA is 3.91, but his FIP is 4.62, and his xFIP is even higher, at 5.45. Opposing hitters have a wOBA of .317 against him, which is very close to average. But, based on quality of contact he has allowed, Baseball Savant says that number should be .351. So, while he did not allow many runs, he was probably lucky to allow as few runs as he did.
Grade: C+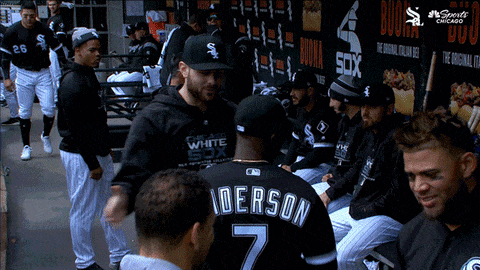 Rough first half for him. 6.18 ERA, 6.12 FIP, 6.19 xFIP. It is tough to sugarcoat that, but I will try. He just turned 24. He still has thrown under 200 innings in the majors. His stuff has looked a little better since the beginning of June, as his fastball has gained some life that was not there at the beginning of the year. His numbers have improved as a result after a nightmarish first two months. In June, opposing hitters had a .733 OPS, right around league average. He had a 4.85 ERA, which is high but not atrocious. Granted, it was against the hapless Royals, but he looked great in his last start before the All-Star break, with 6.1 scoreless innings and 6 strikeouts. All is not lost. But, it's not going well.
Grade: D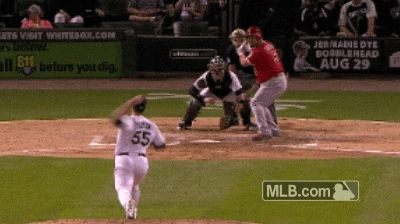 He missed a good chunk of the season, but in 7 starts this year, he has done well. Then again, it depends what numbers you look at. His ERA is 3.56, but the advanced peripherals (5.01 FIP, 5.06 xFIP) do not like him as much. From that, we might be able to conclude that he was lucky like Lopez. But, that might not be the case. Baseball Savant's xwOBA views him favorably, saying opposing hitters should have had a wOBA of just .318 against him, while its league average for this metric is .328. Overall, he has done a pretty good job of limiting solid contact, and he has bounced back from the DL rather quickly.
Grade: B+
Fulmer recently got moved to the bullpen with the Charlotte Knights. Did you know that since then, in two relief appearances with the Charlotte Knights, Fulmer has a 2.13 FIP? I challenge you to find something more positive about his first half.
Grade: F
Overall MLB team
So yeah, the major league squad had a rough first half. The Sox are nowhere near playoff contention. Most of us predicted that they would have a bad record, and it has turned out worse than expected. The Sox are on pace to finish 56-106. Their run differential is only slightly more optimistic, as a team with their run differential would normally be expected to go 60-102. Pleasant surprises make successful rebuilds easier to pull off, and the Sox are still lacking those, as their record would suggest. However, there have been a few.
Covey got off to a great start, but he has been regressing his past few starts. His 5.69 ERA is quite high, but the advanced peripherals (4.50 FIP, 4.45 xFIP) are more encouraging. I had wrote him off as a useless piece prior to this season, so I would consider any positive contribution from him to be a pleasant surprise. Jace Fry has also been an unexpectedly helpful lefty bullpen piece. His 3.99 ERA is barely above average, but he has been unlucky to allow that many runs (2.29 FIP, 3.18 xFIP). Baseball Savant says based on his contact allowed, we should expect opposing hitters to have a wOBA of just .275 against him, which ranks 50th out of 403 pitchers who have faced at least 100 hitters this year (ahead of Noah Sundergaard and Corey Kluber). Fry's ERA sells his performance way short. Joakim Soria has also been a terrific bullpen arm. He could be flipped at the deadline for a useful piece if the front office plays its cards right. According to Fangraphs, Soria is the most valuable pitcher and tied for the second-most valuable player on the Sox. That is hard to accomplish as a reliever, even on a 33-62 team. Also, James Shields is somehow decent as a 36-year old, two years after his awful 2016 campaign. It is not much, but it is something.
Key Prospects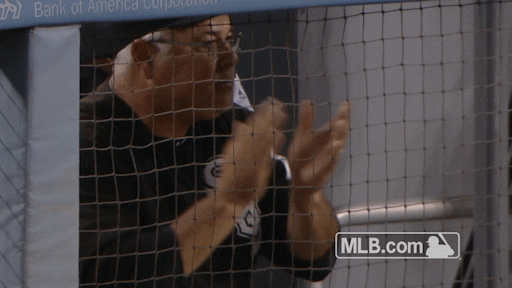 Now, the guys who have not reached the majors. Lots of strong performances, but it is impossible to talk about this group without talking about the injuries. Eloy Jimenez, Luis Robert, Alec Hansen, Dane Dunning (was great before season-ending injury), Jake Burger (missed entire year), Micker Adolfo (had 135 wRC+ before going out for the year for Tommy John surgery), Zach Burdi, Seby Zavala, Ryan Cordell, and A.J. Puckett have all missed some time due to injury this year.
Eloy missed the first couple of weeks but quickly recovered. AA pitching was no match for him, and he earned a promotion to AAA last month.  Eloy just returned from the DL on Sunday with a solid performance (2-for-5, 2B). His development is coming along nicely.

One top prospect who has had a successful season regardless of how you look at it is Dylan Cease. He shut down hitters in A+ (2.89 ERA, 3.32 FIP, 3.20 xFIP, 10.3 K/9) and earned a promotion to AA, where he has done just as well (3.24 ERA, 3.48 FIP, 2.96 xFIP, 12.4 K/9). It has been an excellent start for the Quintana return.

Luis Robert is potentially out for the rest of the year. He put up good numbers albeit in a small sample size in A (119 wRC+) and A+ (112 wRC+). He is also only 20. But, it is not a good sign that he only has 87 plate appearances this year and might not get more.

Our top pitching prospect, Michael Kopech, has been far better than his ERA (4.48) would indicate. Do not fall into the Verducci Trap and conclude that he is bad because his ERA is high for someone who MLB Pipeline views as the #10 overall prospect. His FIP is 3.75, and his xFIP is 3.87. Spotty defense by the Charlotte Knights has led him to allow more runs than he would have under normal conditions. His numbers are also heavily skewed by just a couple of awful games. Control is still an issue (6.1 BB/9), but he gets strikeouts at a very high rate (12.1 K/9), and he has a solid lead in the International League strikeout rankings. If the Sox called him up today, I'm not entirely sure he would be an instant success, but it would be worth a try.

After the Sox got Blake Rutherford in last year's David Robertson trade, Rutherford slashed a paltry .213/.289/.254 in A, and it seemed that he was overrated significantly by prospect rankings. Luckily, he has bounced back this year, slashing .305/.348/.468 in A+.

Luis Alexander Basabe, one of the additional pieces from the Sale trade after Moncada and Kopech, slashed .266/.370/.502 with a 144 wRC+ in A+ to earn a promotion to AA. He is off to a slow start there (.233/.320/.314, 84 wRC+), but the sample size is too small (22 games) to conclude he was promoted too early. He also homered on a Hunter Greene 102 mph fastball in the MLB Futures Game on Sunday.

Joel Booker, a low-profile prospect who is not ranked on MLB Pipeline's top 30 White Sox prospects, is starting to gain some attention. The 24-year old outfielder slashed .297/.389/.469 before earning a promotion from A+ to AA.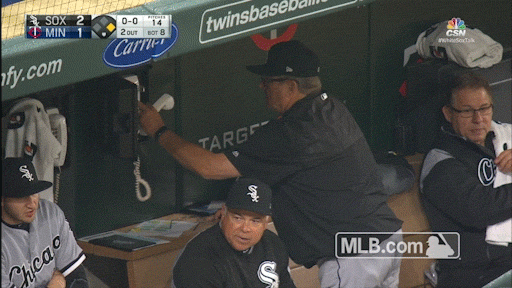 Overall State of the Rebuild
It is not time to panic, but the rebuild is a bit behind schedule. The main reason behind this is the number of injuries near the top of the Sox' top prospect list. The good news is that most of the prospects who have managed to avoid significant injuries are having strong seasons and are developing well. The Sox' farm system has a lot of depth, and that has been very important this year, as that depth is being tested. But, it is hard to feel good about the amount of time that prospects have missed time due to injuries this year.
The major league team having the third-worst record in baseball does not help, as it means the Sox have a taller hill to climb before they become relevant again. One silver lining to having such a bad record is that it will help in next year's draft, but that should not be the main concern. Another silver lining, and one that I like much better, is that having a bad record in year 2 of a rebuild does not mean that the rebuild will fail.